Due to circumstances surrounding COVID-19, we are unable to process orders at this time. We apologize for the inconvenience.
The Port Townsend is a great urban bike. The Shimano drivetrain provides plenty of gearing to get you up the hills while the custom painted fenders keep you dry on your way to and from the store. The styling is a factory for winks and high fives, and as you ride home from the store you'll find that this year's Port Townsend somehow creates a wizard staff party everywhere it goes. **Please note, you will be contacted regarding size & gender specification of bike. Your order will not be completed until you are contacted.** Color may vary.
Spotlight Values
LT3 Hybrid Tire (Bontrager)

$24.99

Smooth and easy rolling center section, the modern successor to the Connection/Connection Trail...
Other Featured Products
Bones 2-Bike Trunk Rack (Saris)

$154.99

What has 3 legs and the power to set you free? Saris' Bones 2-bike trunk rack. It's easy to use...

Hitch 3-Bike Car Rack (Schwinn)

$115.90

This American made 3-bike hanging hitch rack is ready to transport a family of bikes easily and...

Hitch 4-Bike Car Rack (Schwinn)

$139.99

Get your motor running and head out to your favorite bike trails with the Schwinn 174R hitch rack...

Magnetic Trainer (Schwinn)

$139.99

Turn your bike into more than a fair weather friend with the Schwinn Magnetic Trainer. The...
Have a BikeShop.com gift card?
Enter the code on the card below to assign its value to your cart and begin shopping an expanded catalog of our quality cycling products.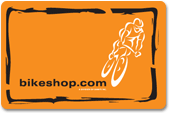 To view your account balance and add multiple gift cards, please click here.

If you are participating in the Health by Design program, please click here.